Bettie Page Reveals All
R
for sexual content and graphic nudity throughout


Bettie Page, Dita Von Teese

-

1 hr. 41 mins.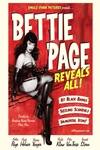 The real Bettie Page emerges from the veil of myth and rumor via audio interviews taped a decade prior to her death in 2008. With earthy, razor sharp wit, Bettie tells her life story -- from humble beginnings as one of six children in an impoverished southern family, to high school salutatorian, to scandalous 50s pin-up model, to shocking retirement in 1957 at the peak of her modeling career. Sharing rare details about her short-lived first marriage and many torrid affairs, this keen insider's glimpse follows Bettie through decades of broken marriages, born-again Christianity, and bouts of mental illness, before her ultimate return to the public eye in the early 90's, unaware of her cult status. Ranked by Forbes in 2012 as one of the top ten posthumous celebrity earners, Bettie and her enduring legacy continue to flourish.
Official Site
Trailer
---
American Hustle
R
for pervasive language, some sexual content and brief violence


Christian Bale, Bradley Cooper

-

2 hr. 9 mins.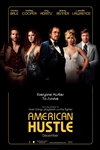 The film tells the story of brilliant con man Irving Rosenfeld, who along with his equally cunning and seductive British partner Sydney Prosser is forced to work for a wild FBI agent Richie DiMaso. DiMaso pushes them into a world of Jersey powerbrokers and mafia that's as dangerous as it is enchanting. Jeremy Renner is Carmine Polito, the passionate, volatile, New Jersey political operator caught between the con-artists and Feds. Irving's unpredictable wife Rosalyn could be the one to pull the thread that brings the entire world crashing down.
Official Site
Trailer
---
Nebraska
R
for some language


Bruce Dern, Bob Odenkirk

-

1 hr. 50 mins.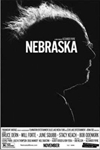 After receiving a sweepstakes letter in the mail, a cantankerous father thinks he's struck it rich, and wrangles his son into taking a road trip to claim the fortune. Shot in black and white across four states, Nebraska tells the stories of family life in the heartland of America.
Official Site
Trailer
---
Saving Mr. Banks
PG-13
for thematic elements including some unsettling images


Tom Hanks, Emma Thompson

-

2 hr. 0 mins.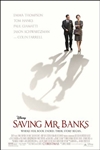 When Walt Disney's daughters begged him to make a movie of their favorite book, P.L. Travers' "Mary Poppins," he made them a promise that he didn't realize would take 20 years to keep. In his quest to obtain the rights, Walt comes up against a curmudgeonly, uncompromising writer who has absolutely no intention of letting her beloved magical nanny get mauled by the Hollywood machine. It is only when Walt reaches into his own childhood that he discovers the truth about the ghosts that haunt her, and together they set Mary Poppins free to ultimately make one of the most endearing films in cinematic history.
Official Site
Trailer
---
The Wolf of Wall Street
R
for sequences of strong sexual content, graphic nudity, drug use and language throughout, and for some violence


Leonardo DiCaprio, Matthew McConaughey

-

2 hr. 45 mins.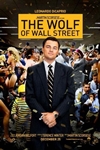 A New York stock broker refuses to cooperate in a large securities fraud case that includes mob infiltration into Wall Street and the corporate banking world.
Official Site
Trailer
---
August: Osage County
R
for language including sexual references, and for drug material


Meryl Streep, Benedict Cumberbatch

-

2 hr. 10 mins.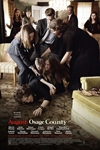 This tells the dark, hilarious and deeply touching story of the strong-willed women of the Weston family, whose lives have diverged until a family crisis brings them back to the Midwest house they grew up in, and to the dysfunctional woman who raised them.
Official Site
Trailer
---